Essences From the Australian Bush
Herbal Teas, Powders, Essential Oils and Floral Water - Fashioned from Australian Native Botanicals
Essences From the Australian Bush
Herbal Teas, Powders, Essential Oils and Floral Water - Fashioned from Australian Native Botanicals
Discover your favourite Essential Australia Botanical
Opening Hours
Mon - Fri: 8am - 5pm
​​Saturday: 8am - 5 pm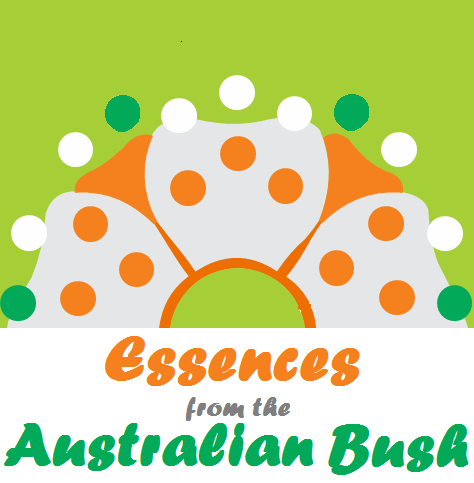 Recent Products
Check out a few of our newly added Australian Bush Tucker foods, essences, tonics, powders, teas, capsules and beauty products .
JOIN OUR MAILING LIST
Receive our monthly newsletters directly to your email inbox so you don't miss out on our latest specials, news and offers 🙂

CAPSULES ARE NOW AVAILABLE IN PACKETS OF 50, 100 or 300. SELECT AN OPTION WHEN          ADDING TO YOUR CART.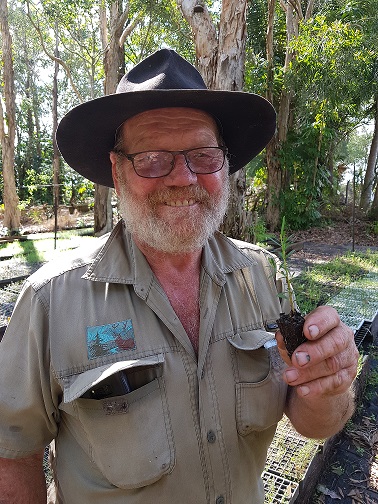 Disclaimer
We make no 'therapeutic claims'. Therapeutic is defined by the Australian Therapeutic Goods Administration (TGA) as:
- Preventing, diagnosing, curing or alleviating a disease, ailment, defect or injury in persons or animals; or· Influencing, inhibiting or modifying a physiological process in persons or animals; 
- Testing the susceptibility of persons or animals to a disease or ailment; or Influencing, controlling or preventing conception in persons; or Testing for pregnancy in persons; or the replacement or modification of parts of the anatomy in persons or animals
If there are healthcare concerns or questions, please contact your licensed healthcare professional for advice.
Customer satisfaction is our first priority. In the unlikely case that there is a problem with your purchase, please contact us prior to leaving feedback so that we can improve the situation. When you are satisfied with our product, please leave us a positive feedback. 
About Us
Before you access the website of Essences from the Australian Bush it is important that you read a letter received by us from the Wide Bay Health Department. This letter has instructed us to remove all references of any known medical or health benefits of our products as well as any inference that our indigenous peoples have used these products over the generations to aid in their medical, health or spiritual well being. We have complied with their directive and you will note that there is only now a generic description of each of these products. If you wish to learn more about a product that interests you, look to legitimate university research sites, government sites and professional medical sites on the internet, where we substantiated our relevant information. 
Go to letter
Essences From the Australian Bush is founded on the belief that there is incredible potential in our native botanicals for a range of uses across health, horticulture, pet care and cooking.
We are excited to bring you Essences From the Australian Bush's Botanical Teas, Botanical Powders, Essential oils and Floral Water ethically sourced from around Australia.
We bring you hand picked and crafted native botanical teas and powders, essential oils and beautiful floral water to enhance your home and lifestyle.
If you wish to sample bush tucker or herbal remedies please be aware that some plants require extensive preparation to make them usable and/or are toxic. Using them should only be done after the plant has been correctly identified by an expert in this field. Native plants growing in the wild are protected by law so correctly identified plants growing in plantation can eliminate this problem and are more healthily nutritious because they are watered, fed regularly and kept pest free.
Our Best Sellers
These products are hot!
I own and operate a busy café in Gawler S.Aust., and my specialty is gluten free cakes with a very low sugar content. These cakes are often enhanced with Australian Native Food products making then available to the wider community and to those who have dietary issues. The Australian Native Food products gives the cakes a unique flavour with a natural sweetness. I choose to use only the freshest and the best products and I find that the dried berries, powders and teas from Essences of the Australian Bush gives me the quality I need especially when fresh is not available so I can produce my cakes all year round. The proof is in the eating; so come on in and try them.
~ Gayle Joyce ~
Poetic Justice Café Gallery
I have been a qualified chef for twenty years and have just started using Don's herbs and powders. I find them very easy to use and the range of different products are amazing. I found the gluten free products were very well accepted on my menu.
~ Troy Kent ~
Head Chef, White Lion Hotel
I've been lucky enough to be part of the 'taste test team' when new products are trialled using the Australian Native Powders and Dried Berries being produced by Essences from the Australian Bush'. All I can say is Wow! Why haven't we done much more with these flavour essences. ~ Roy Ledgard ~
I have been using your Gumby Gumby tea & capsules for approximately 10 weeks now and the improvements to my health and well being are bloody amazing. I was diagnosed with Type 2 Diabetes and I have toenail and foot fungus and high blood pressure. My feet have improved out of sight. I sleep better and longer and have a lot more energy, plus now I have a more natural diet to help this along. Can't thank you enough for introducing me to Gumby Gumby; hope you have some more supplies to purchase.
Best regards
~ John Francis ~
Join our Recipe sharing community and competitions.
or 'Click Here' to visit our 'Recipes' page which houses recipes from Essences from the Australian Bush community – why not submit your recipe (with an image) to our latest recipe competition.